Interview
What differentiates an exclusive elite companion from the rest?
I believe that a luxury companion must be highly educated, stunning and exceptionally beautiful.
She should know how to create a relaxing atmosphere that makes communication not just better but more fun as well.
I think that a luxury companion ought to seduce not only with her intelligence but as well with her femininity, her grace and her beauty.
She should dress in an elegant way for social venues and should wear sexy couture lingerie for private movements.
What type of rendez-vous do you prefer?
I prefer extended meetings as this allows us time to know each other and experience a more pleasurable time together.
I also appreciate advanced notice of our meeting as this gives me time to prepare for our special time together.
It is advantageous if you supply details about any special event or place that you might like me to attend with you. This enables me to properly organise every detail.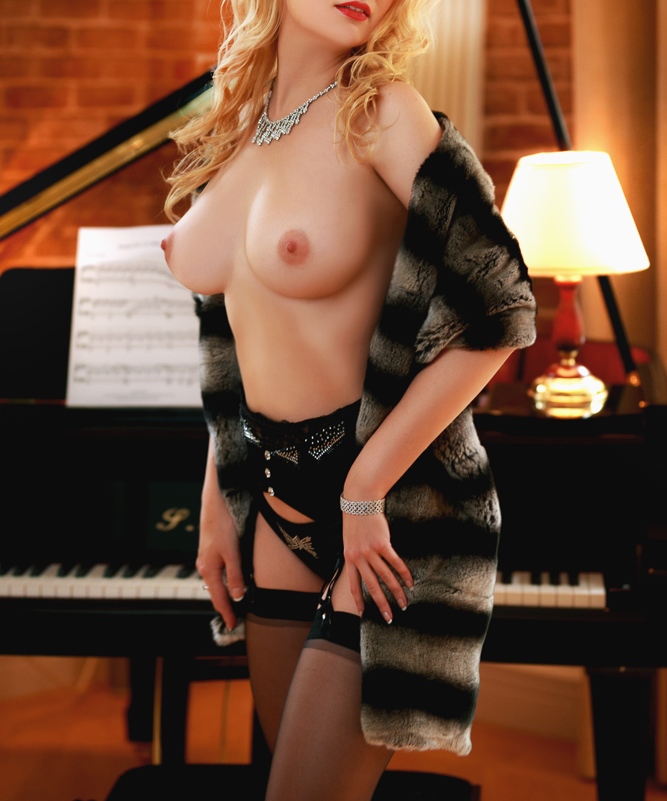 Are your pictures genuine?
Let me assure you that all the pictures on my website are accurate and recent.
I am a gentleman who has never experienced this type of meeting before. Should I contact you?
Please feel free to contact me. I am aware that this could be a totally new experience for you. It is very important for me that you feel comfortable in my company. I assure you that our meeting will be an extraordinary, exciting and pleasurable experience for both of us.
Do you accept late night appointments?
I prefer our rendezvous to start in the early evening, however with enough notice, I am happy to meet a little later.
Do you have any tattoos?
No, I am completely flawless with zero tattoos.
What will you wear for our date?
I will dress according the type of event or function, time of the day and season. Please give me details about our date and let me know if you have any particular preferences. I like dressing in an elegant way and leave enough to the imagination for private time.